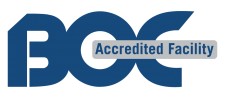 PRESS RELEASE 
NOV 1, 2016
New York, NY, November 1, 2016 (Newswire.com) – OrthoPro Services, Inc., has successfully completed a rigorous process to earn highly-coveted DMEPOS (Durable Medical Equipment, Prosthetics, Orthotics, and Supplies) Accreditation from the Board for Certification/Accreditation (BOC).
Facility accreditation is awarded only when a healthcare facility has successfully demonstrated its compliance to standards set by the Centers for Medicare/Medicaid Services (CMS) and BOC. Facility accreditation shows a supplier's focus and commitment on providing quality patient care.
We are focused on the growing demand for cost-effective home medical devices through our local and national distribution channels. The accreditation process has helped us to better serve our patients, medical professionals and insurance payors.
"We're honored and proud to have earned accreditation through BOC," said Jack Aizenstein, CO, BOCO who is a Board Certified Orthotist and OrthoPro Services' President. "We are fully committed to further improving positive patient outcomes by meeting and exceeding facility standards set by CMS and BOC."
For the New York based company, he added, "We are focused on the growing demand for cost-effective home medical devices through our local and national distribution channels. The accreditation process has helped us to better serve our patients, medical professionals and insurance payors."
"The goal of facility accreditation is to demonstrate a facility's ability to provide patients with quality care," notes Claudia Zacharias, President & CEO of BOC, located in Owings Mills, Maryland. "With the American population spanning five generations, we are seeing an increased need for the types of products and services OrthoPro Services, Inc. offers."